Your personal professional network
The new pandemic has forced us to think, how we can revolutionise the service industry?
That´s what it is, Reachaus simple, easy and an online way to book general services and domestic services. No matter if you are looking for pet sitters, handymen, moving company, cake bakers, makeup artists or care assistane etc, Reachaus helps you with best service providers around you.
Reachaus app is currently available in German, English and French, which lets you conveniently book services at the comfort of sitting on your couch. Let the service providers come to your place and save tons of time. We know that our customers hate any hidden costs & surprises and so do us.
Download our Reachaus app and search services in your area to find the best service providers matching your needs. Reachaus customer app lets you search and book wide variety of services in the most convenient way. For customised jobs/requests, use our Custom service request which helps you to reach multiple service providers who can contact you directly to cater the job/requests.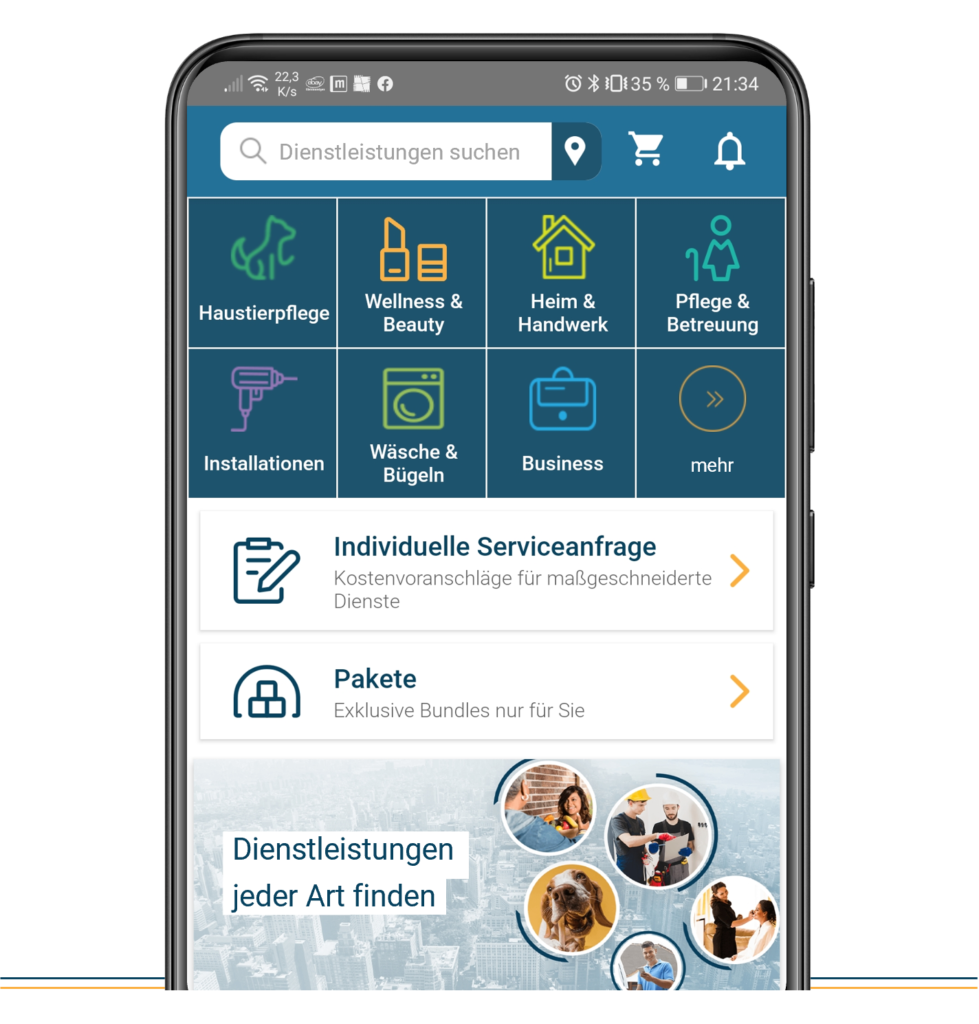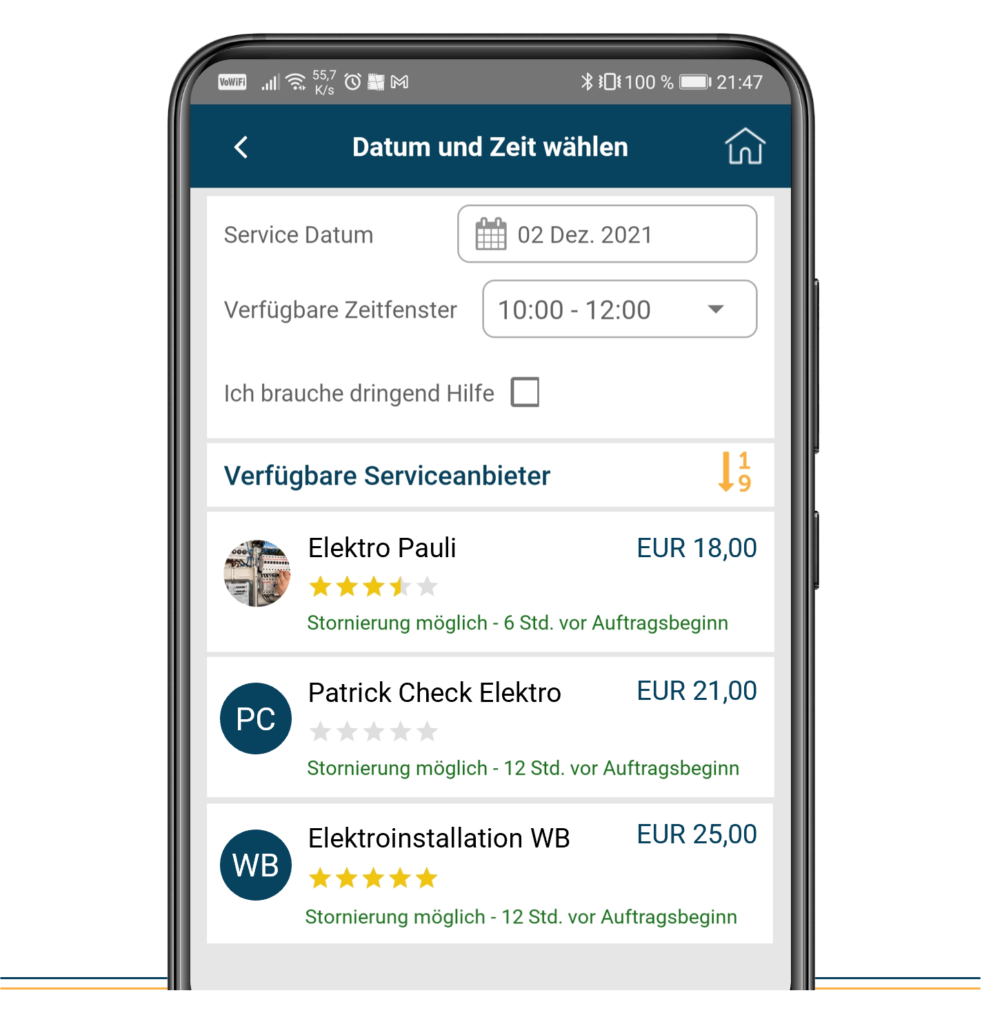 Book the service provider of your choice based on your preferred availability and budget. These bookings are then automatically forwarded to the respective service providers. Our intelligent matching algorithm helps you to reach the best service providers to cater your request.
You can easily manage all bookings, track the progress of the booking and many more within the app. Mobile app lets you flexibly reschedule/cancel bookings in case needed.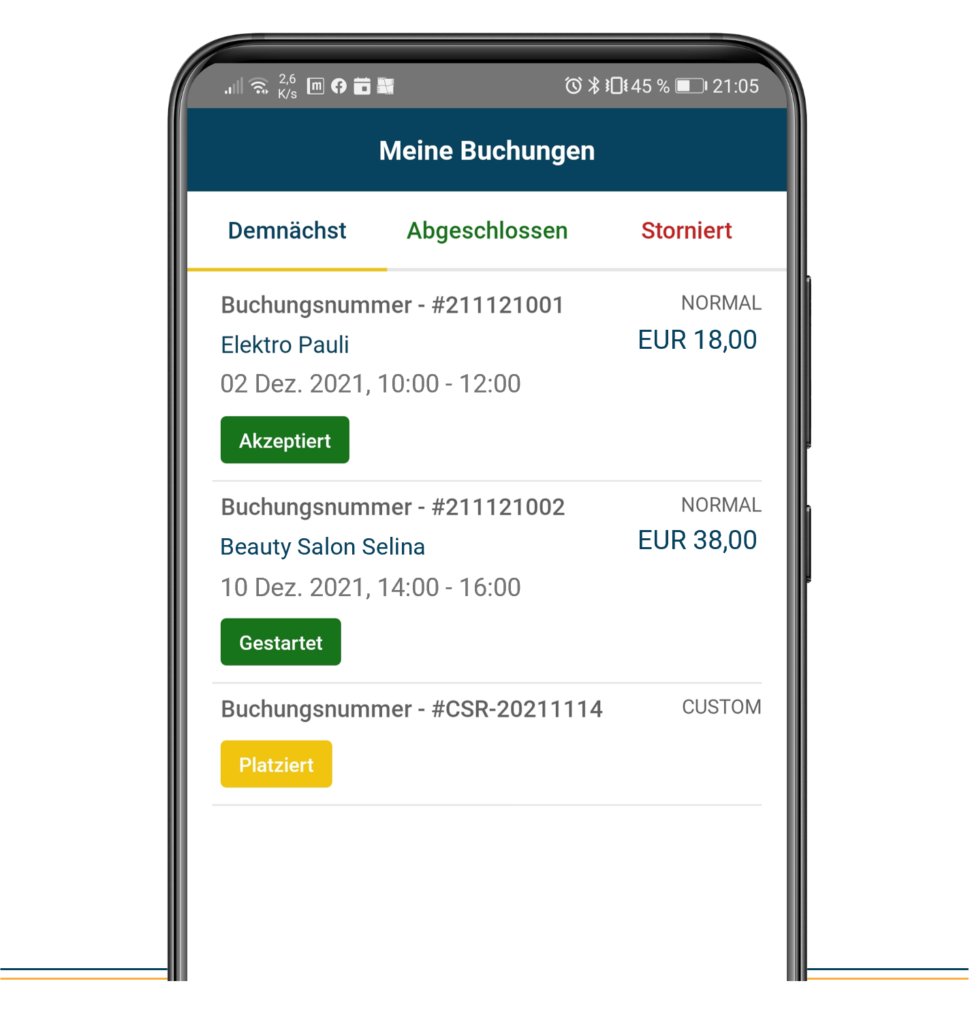 Need any service? Download our app now